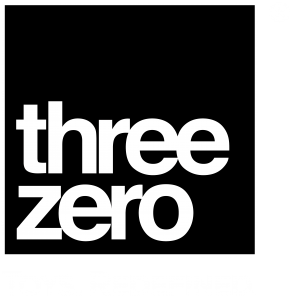 threezero, founded by Kim Fung Wong, is one of the original producers of the 1990s Hong Kong designer figure style. With an in-depth understanding and enduring insight into the toy market, Mr. Wong is appointed as a consultant of the toy industry by the Hong Kong Trade Development Council.
Established in 2000, threezero has collaborated for over two decades with international brands and world-renown designers, successfully navigating changes in the toy industry to pioneer new technical advances and nurture the growth of the collectibles medium with properties such as Hasbro's Transformers, Tsuburaya Productions' ULTRAMAN series, AMC's The Walking Dead, HBO's Games of Thrones, and Tencent's Honor of Kings.
In recent years, threezero has further expanded its licensed properties with an increased focus on iconic popular products, including Marvel Studios' The Infinity Saga, Netflix' Stranger Things, Evangelion: New Theatrical Edition from Khara, Mobile Police Patlabor from HEADGEAR, Hasbro's G.I. Joe and Mighty Morphin Power Rangers, and many more. As of 2022, there are more than two-hundred projects in development behind threezero's doors.
Our Vision
Make collectible toys popular, deliver unprecedented joy to all.
Our Toys
Best of the class
Best value to money
Revolutionary vivid
Perfect balance between articulation and esthetic