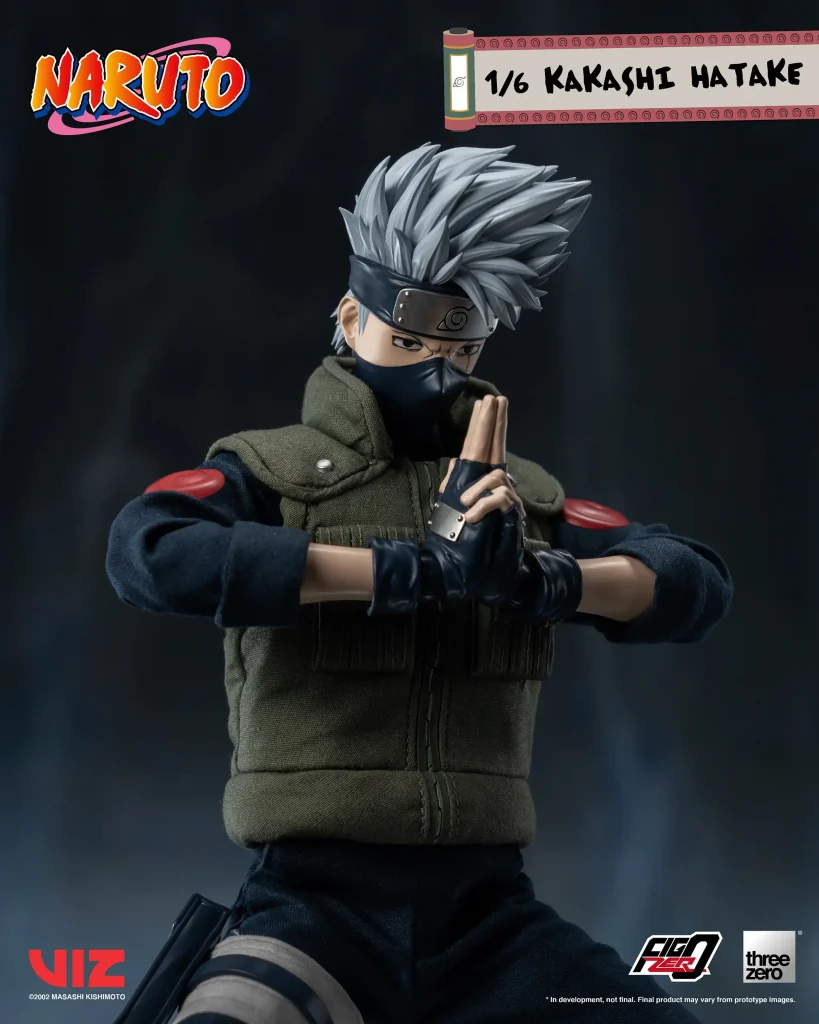 Among these are three pairs of basic hand types (fist hands, relax hands, and Jutsu sign hands), a pair of hands for gripping the Kunai, and two types of special hand gestures, including 'Thousand Years of Death' hands and a right hand for connecting the 'Lightning Blade' effect. The variety of his accessories adds considerably to the playfulness of the figure.
FigZero 1/6 Kakashi Hatake is currently available for pre-order at the threezero Store and threezero's authorized retailers!
SRP: 149.99 USD
※ In development. Final product may vary from promotional images.