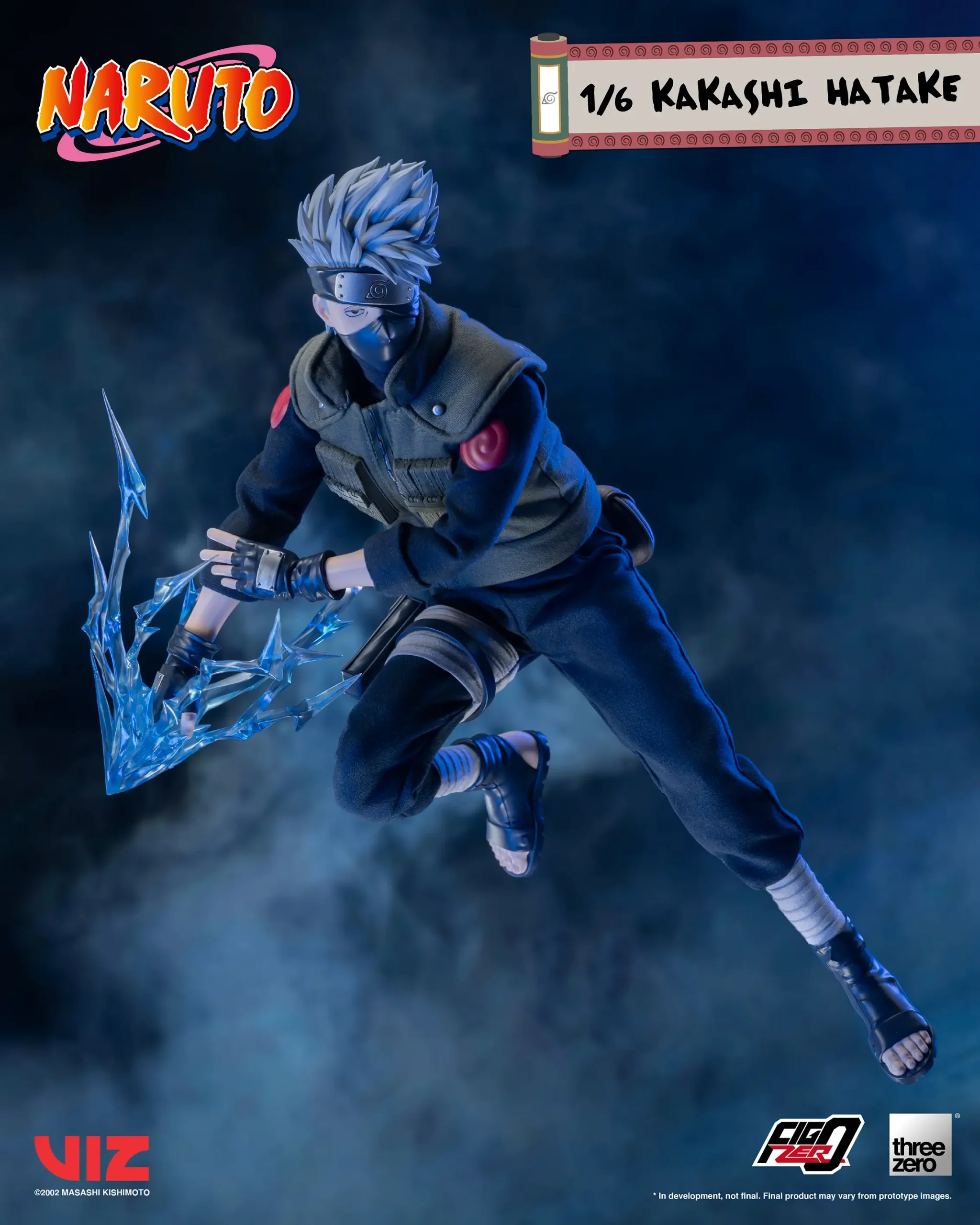 This seventh-grade teacher's most classic scenes include the one-handed assassination technique 'Lightning Blade' and the humorous ninjutsu 'Thousand Years of Death' that he used during training. The figure is paired with special accessories to recreate these scenes with a high range of articulation. The humorous style accessory set includes a replica of "Make-Out Paradise" in full color and the 'Thousand Years of Death' hand accessory, while the more serious style accessory set includes an interchangeable right hand for attaching the 'Lightning Blade' effect and a 'Lightning Blade' effect piece that can be placed on the hand. Collect all FigZero NARUTO characters to recreate the gripping story of Team 7.
FigZero 1/6 Kakashi Hatake is currently available for pre-order at the threezero Store and threezero's authorized retailers!
SRP: 149.99 USD
※ In development. Final product may vary from promotional images.