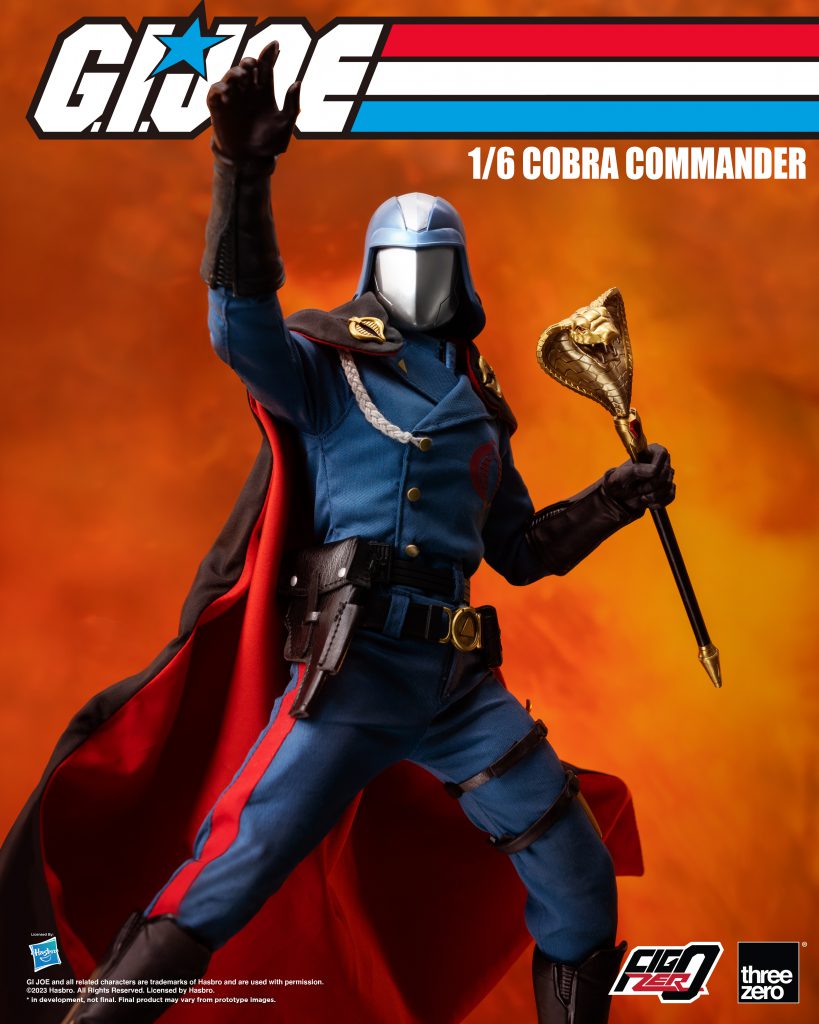 FigZero 1/6 Cobra Commander is a 1/6 scale fully articulated figure that stands approximately 30.5 cm (12 inches) tall. It features a highly detailed and meticulously sewn outfit that captures the character's iconic helmeted appearances. From the military jacket and forearm guards to the waist belt with walkie-talkie, tactical belt, military pants, boots, and cloak, every piece is crafted with precision and attention to detail.
SRP: 149.99 USD / 1,180 HKD / 1,080 RMB / 4,760 TWD / 22,500 JPY
※ In development. Final product may vary from promotional images.
©2023 Hasbro. All Rights Reserved. Licensed by Hasbro.