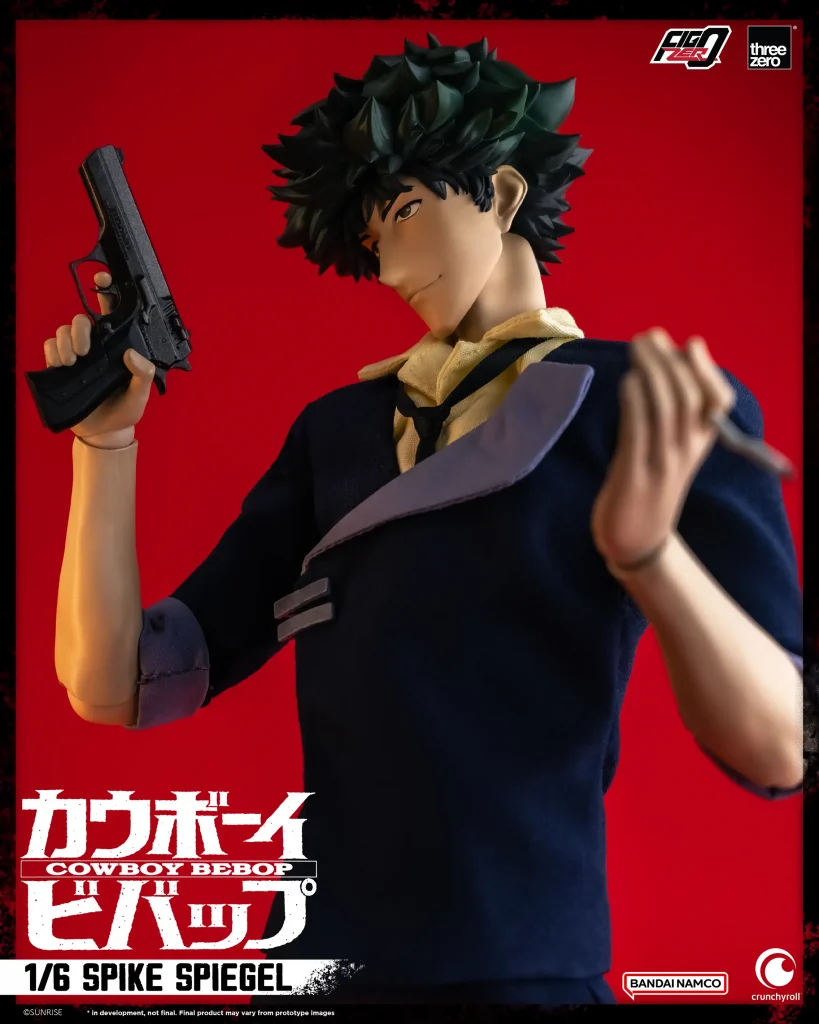 FigZero 1/6 Spike Spiegel includes a range of accessories that fans of the show will recognize from iconic scenes, such as a bent cigarette and lighter, Spike's iconic pistols, a shotgun, and transaction machine with card; which allows you to pose him in countless action-packed scenes!
SRP: 149.99 USD
※ This item is ONLY available to pre-order in North, Central, and South America.
※ In development. Final product may vary from promotional images.