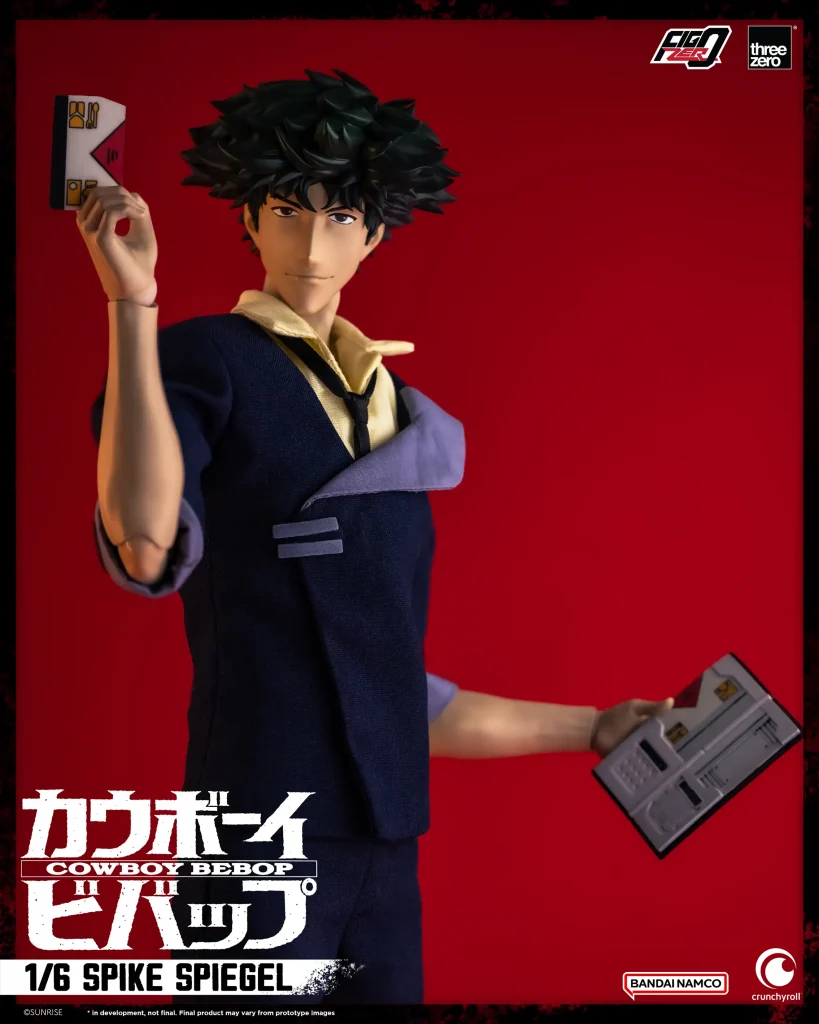 FigZero 1/6 Spike Spiegel collectible figure is approximately 12.2" (30.8cm) tall featuring a unique custom body with approximately 32 points of articulation to capture the character's lean build, attitude, and expressiveness. Made from ABS, PVC, POM, and fabric materials, this figure boasts a detailed head sculpt and finely-tailored outfit that perfectly captures Spike's signature style from the beloved Cowboy Bebop anime series.
SRP: 149.99 USD
※ This item is ONLY available to pre-order in North, Central, and South America.
※ In development. Final product may vary from promotional images.