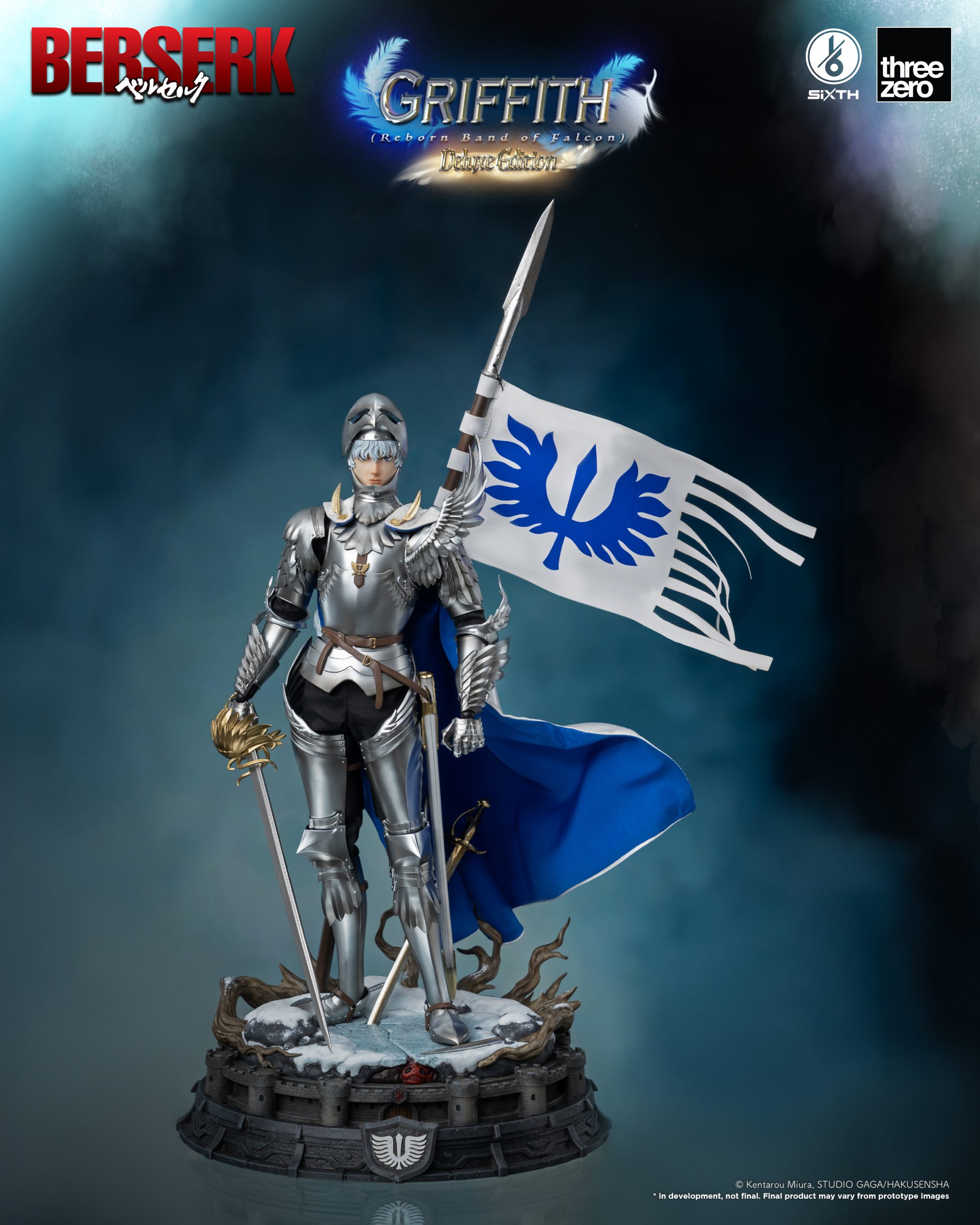 The limited Deluxe Edition exclusively comes with a 1/6th scale Crimson Beherit, and a diorama base. The Crimson Beherit necklace features a fabric necklace string. The diorama base is approximately 20cm wide, and the flag pole and the sword stabbed to the ground is detachable from the base. The flag is made of fabric with metal wires inside, players can flexibly adjust the flag to different shapes. Its pole is made of metal.
Griffith (Reborn Band of Falcon) Standard Edition will be available for pre-order at the threezero Store on 17 July 2023 (9:00AM HKT)!
Deluxe Edition will be available in limited quantities at the following exhibitions:
July 19-23 Comic-Con International: San Diego
July 27-31 TAIPEI MOVIE & TOYS CONVENTION
July 28-August 1 ANI-COM & GAMES HONG KONG 2023
August in Japan, date to be announced later
August 27-30 Seoul POPCON
※In development. Final product may vary from promotional images.