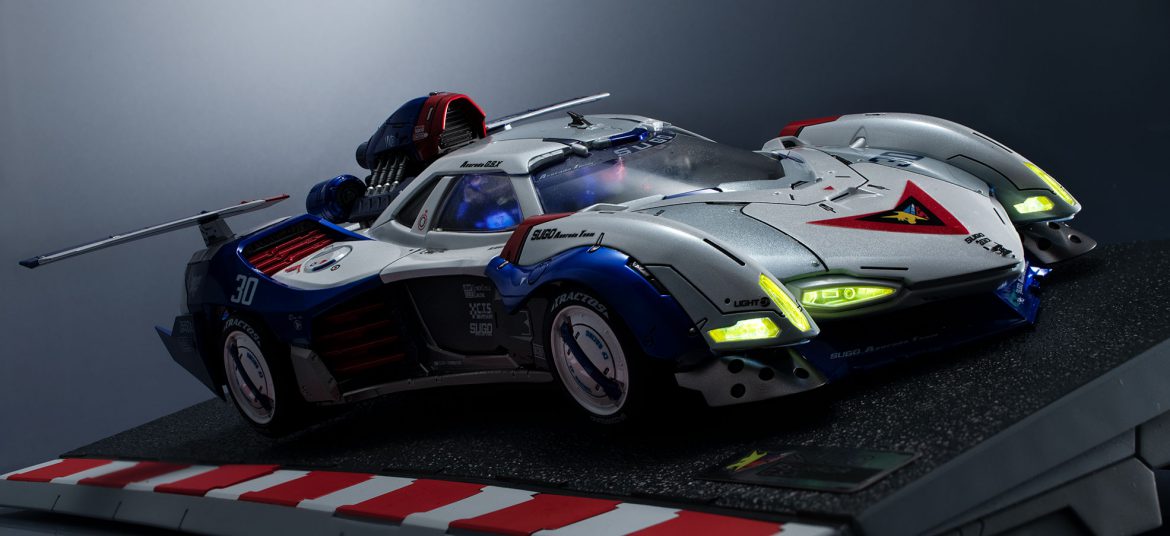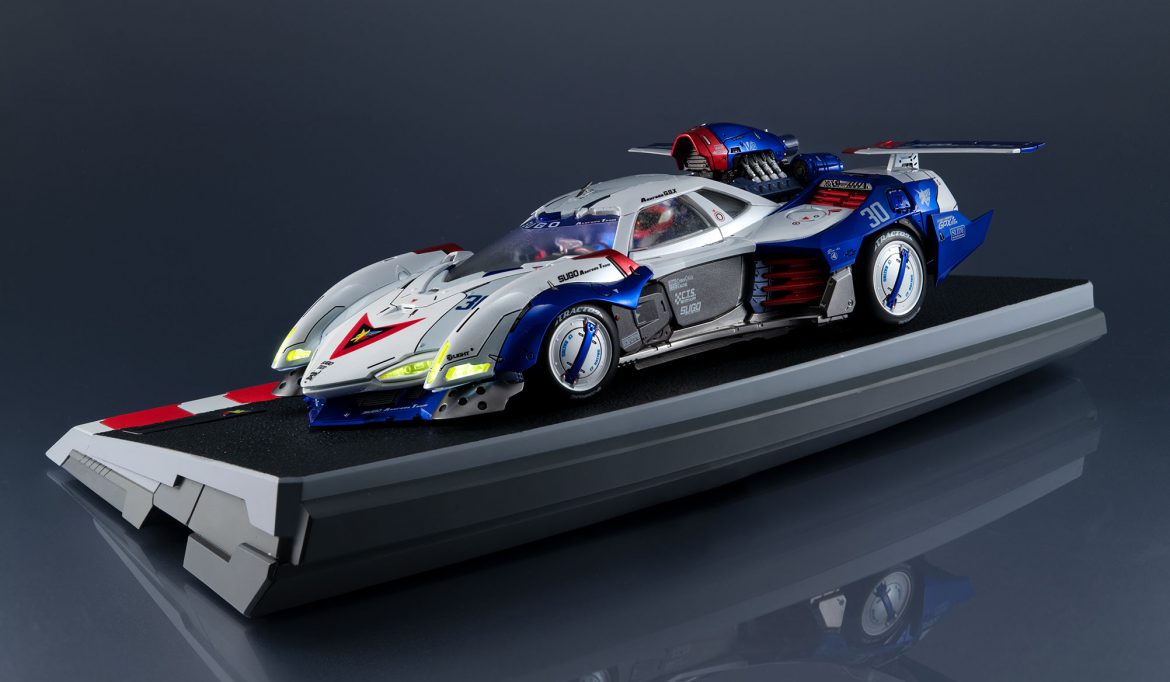 Celebrating the 30th Anniversary of the science-fiction anime 'Future GPX Cyber Formula,' threezero and Megahouse are thrilled to announce VARIABLE ACTION Hi-SPEC UNITED FUTURE GPX CYBER FORMULA ASURADA G.S.X is coming soon!
ASURADA G.S.X is threezero's first groundbreaking vehicle model, refined by threezero creative director Kelvin Sau under the brand of threeMega. With many years of classic mecha design experience, Kelvin's representative works remixing popular Licensed Properties include Hasbro's Transformers; Takara Tomy's Zoids; and Mazinger Z, Aphrodite A, and Getter 1 projects with Dynamic Planning. This time, Kelvin has honed in his craft, refining the traditional shape and mechanical details of ASURADA G.S.X and enhancing playability with moveable features and a deliberate sophisticated approach to offer the racecar in a vivid and innovative new presentation.
ASURADA G.S.X is a 1/18 scale collectible die-cast model, with approximate dimensions of 24.3cm x 12.5cm x 5.6cm (9.5"L x 5"W x 2"H). Its advanced moveable parts include hinged side doors and opening rooftop, a boost pod lift feature, rotating fins, a rear panel that flips open to reveal the interior turbine, an opening fuel cover, and front wheels that can turn directions.
LED functions are located in both the headlights and break lights, control panel, and boost pod. ASURADA G.S.X includes a vehicle stand that accurately replicates the racing track from the anime. When the model is placed on the base, different modes of lighting effects can be selected.
The body of ASURADA G.S.X is mainly made of zinc alloy (die-cast), POM, and ABS. The die-cast enhances the weight and durability of the vehicle and is combined with engineering plastic at the movable joints in order to increase the functionality of moving parts. The wheels are made of a soft PVC material to replicate a realistic rubber tire texture. A Hayato Kazami figure is also included, with detailed paint, articulation, and helmet, that can be placed inside the vehicle.
Please stay tuned for more news of VARIABLE ACTION Hi-SPEC UNITED FUTURE GPX CYBER FORMULA ASURADA G.S.X in 2022!