The Griffith (Reborn Band of Falcon) collectible figure includes many interactive features to increase playability. It comes with total of 2 pieces of interchangeable head pieces: a head with the helm and without the helm (Both heads use the same single bare face piece). The visor of the helm is articulated and can be lifted up to reveal Griffith's face.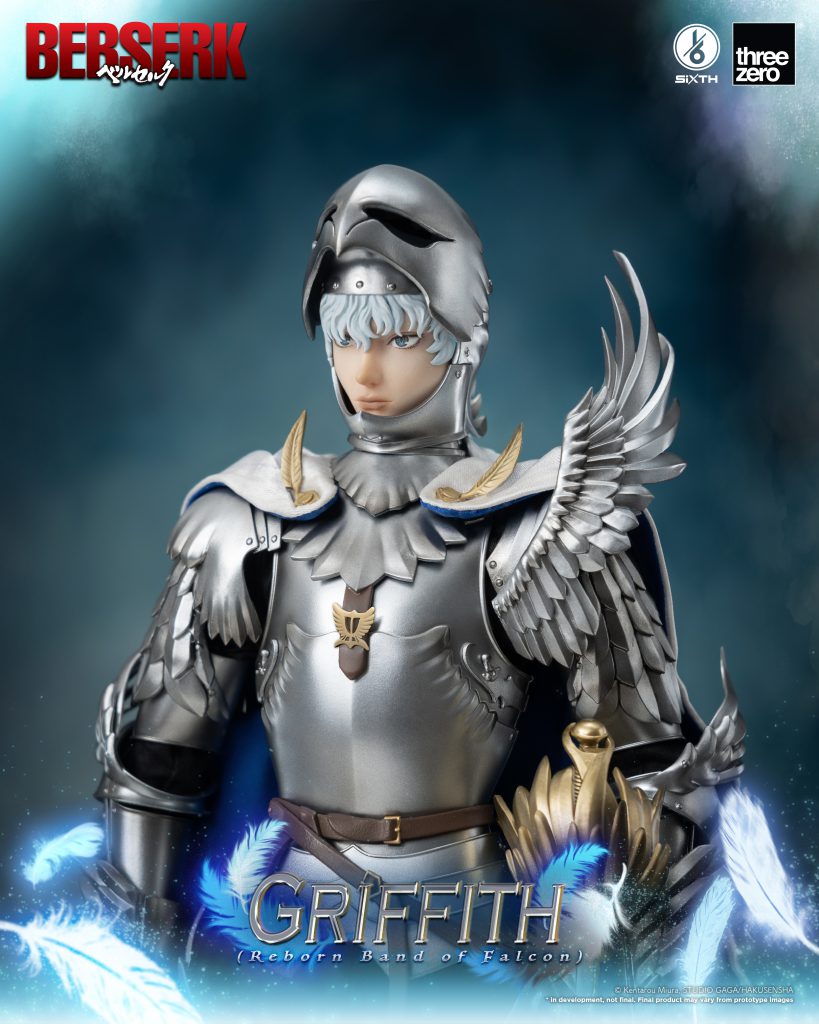 SPR:
Standard Edition: 230 USD / 1,640 RMB / 1,810 HKD / 7,080 TWD / 32,060 JPY
Deluxe Edition: 290 USD / 2,070 RMB / 2,280 HKD / 8,920 TWD / 40,430 JPY
Deluxe Edition will be available in limited quantities at the following exhibitions:
July 19-23 Comic-Con International: San Diego
July 27-31 TAIPEI MOVIE & TOYS CONVENTION
July 28-August 1 ANI-COM & GAMES HONG KONG 2023
August in Japan, date to be announced later
August 27-30 Seoul POPCON
※In development. Final product may vary from promotional images.