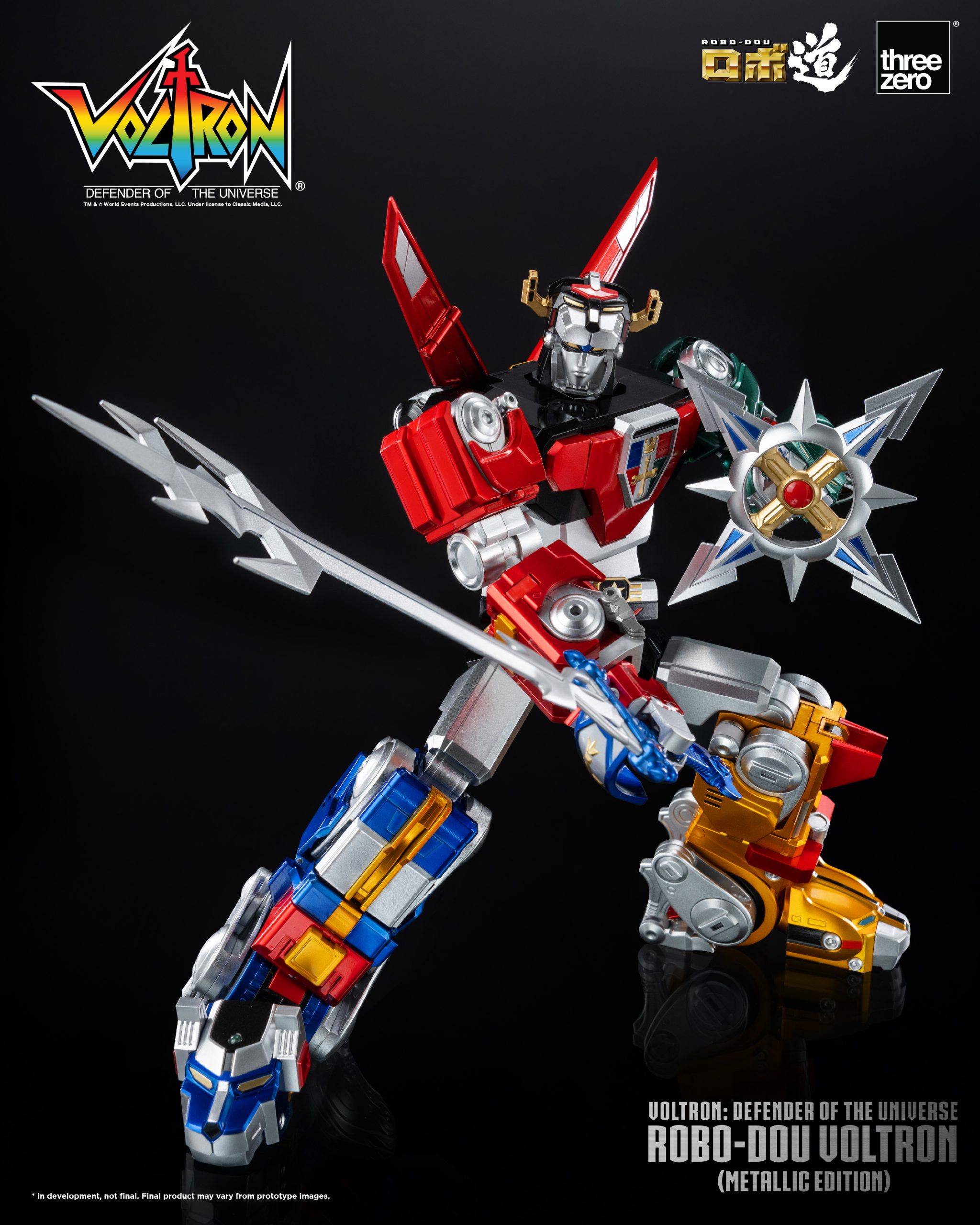 ROBO-DOU Voltron (Metallic Edition) is designed to achieve a wider range of articulation and better combining functions than its contemporaries while maintaining the robot's iconic retro aesthetic. It is composed of five Lion mecha, and is able to split into Lion mode, or combine to form Voltron. All five Lion mecha are fully-articulated figures partly adopting zinc alloy and metal parts for the movable joints. Combined, the figure utilizes 124 points of articulation for the total of five machines, with a set of Voltron mode weapons in addition to a unique set of weapons for each Lion.
ROBO-DOU Voltron (Metallic Edition) will be available in limited quantities at the following exhibitions:
July 27–31 Taipei Movie & Toys Convention (台北電影玩具展)
July 28–Aug 1 Ani-com & Games Hong Kong 2023 (香港動漫電玩節2023)
August 25 – 27 Seoul POPCON (서울 팝콘)
… and more to be announced!
※In development. Final product may vary from promotional images.