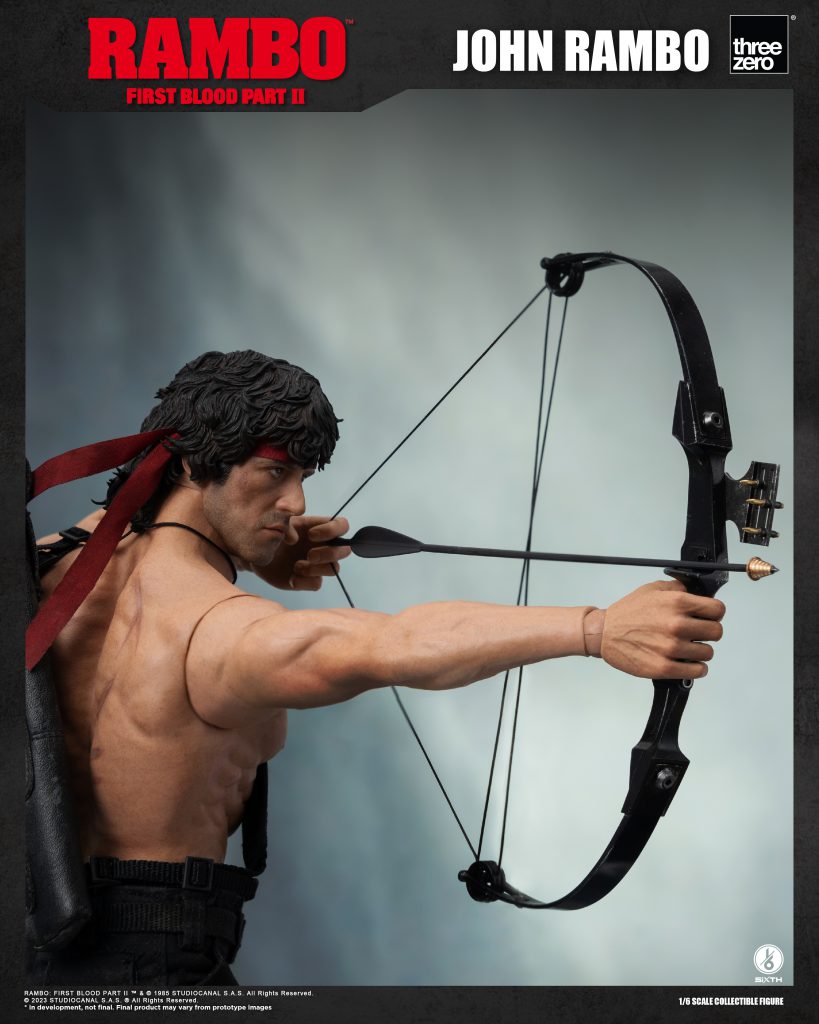 A total of 19 weapons and movie prop accessories are included for 1/6 John Rambo, each meticulously painted with detailed weathering effects; some accompanied by additional fabric and rope accessories, achieving an astonishing level of realism. The weapons include the iconic compound bow with five arrows, accompanied by a black quiver. The combat knife, featuring a delicate lanyard and a sheath with a sharpening stone, is complemented by two throwing knives and a boot knife that can be cleverly stored in the belt of the figure. The firearms are equally impressive, featuring a heavy machine gun with ammo belt, an assault rifle, and a rocket launcher with its ammunition accessories. In terms of movie props, there is a military wristwatch and a significant Buddha amulet that holds great meaning for John Rambo.
SRP: 199.99 USD / 1,440 RMB / 1,570 HKD / 6,350 TWD / 29,600 JPY
※ In development. Final product may vary from promotional images.