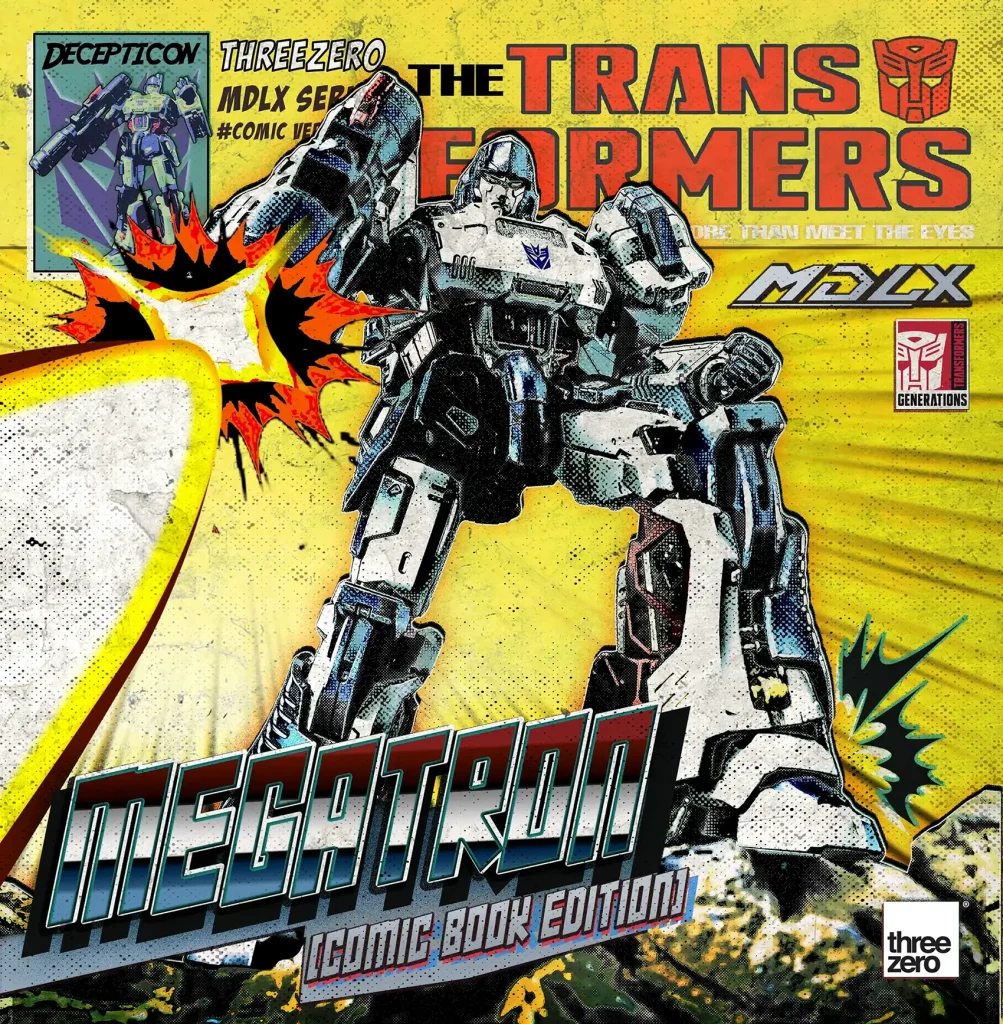 MDLX Megatron (Comic Book Edition) will also be available for sale at select regional distribution partners and at threezero Store, starting from 24 November at 9am HKT (23 November at 9pm EDT)! At the threezero Store, a limited number of 50 pieces will be available. Don't miss out on this opportunity to add this piece to your collection!
MDLX Megatron (Comic Book Edition) is a redesigned collectible figure by threezero Art Director Kelvin Sau, paying homage to the iconic 1980s The Transformers cartoon and toy line. The Comic Book Edition showcases a unique color scheme created exclusively for this release based on Megatron's appearances in the original vintage comic book series. Standing at approximately 7" (18 cm) tall, this figure boasts remarkable articulation with around 45 points of articulation and a sturdy die-cast metal frame. Accessories include one Fusion Cannon, one Back Cannon, and four sets of interchangeable hands, providing fans with an array of display and posing possibilities.
SRP: 90 USD / 670 RMB / 710 HKD / 2,920 TWD
© 2023 Hasbro
※ This item is available worldwide, excluding Japan
※ In development. Final product may vary from promotional images.