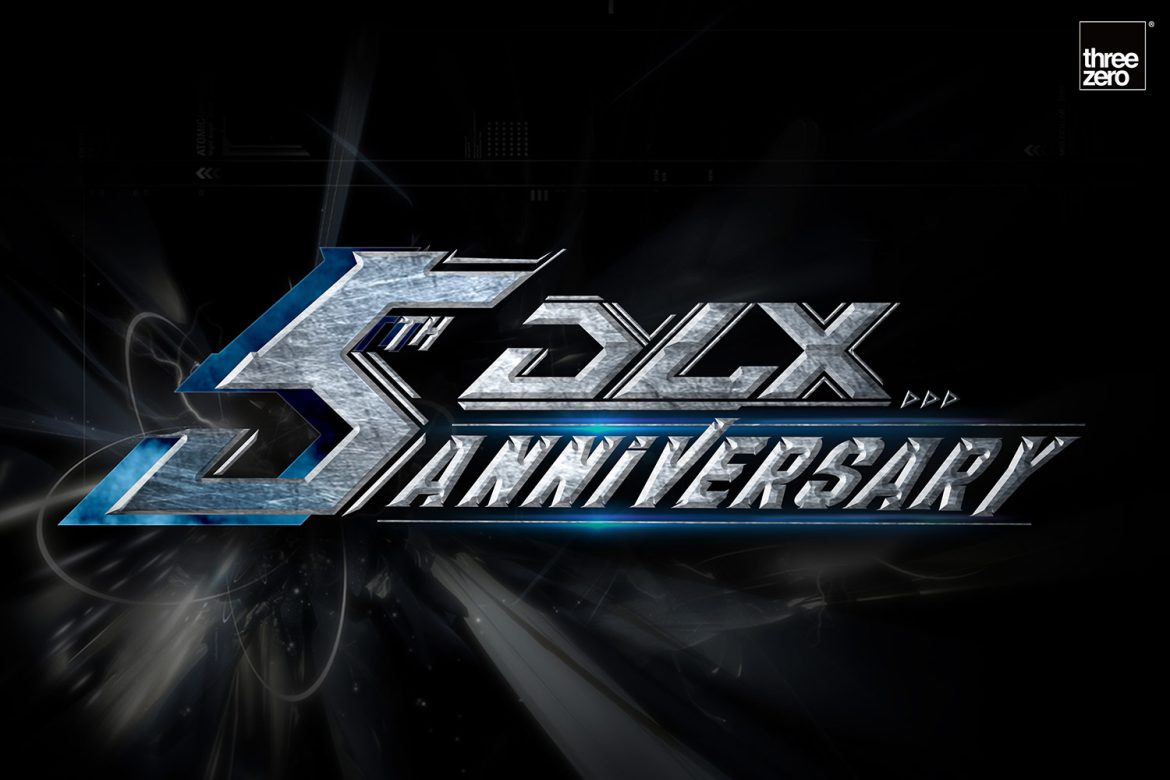 It's hard to believe that five years have already passed since the launch of our first threezero DLX figure; DLX Bumblebee from the 2018 film "Transformers: Bumblebee." As we celebrate this milestone, we would like to take a moment to reflect on our journey, share the story of how our DLX line came to be, and express our gratitude to you—our fans and community—for your unwavering support.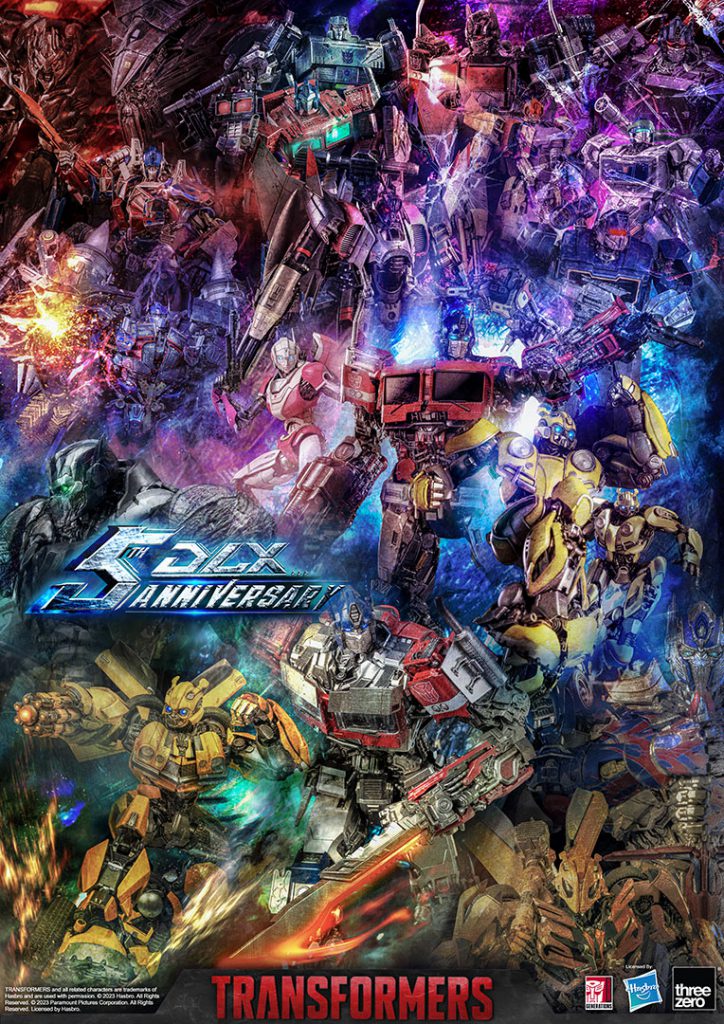 Introduction to threezero DLX
The DLX line presents intricate designs in a smaller scale with high-fidelity production value. With its unique zinc alloy metal frame design, DLX not only provides a high range of articulation, but also greatly enhances the weight and durability. Together with our detailed painting techniques, a remarkable resemblance is achieved in matching the characters as seen in the original media.
The DLX Idea
Back in 2018, threezero set out on a mission to create a line of collectible figures that would redefine the standard for price, detail, quality, and playability. We knew that collectors wanted more than just display pieces—they wanted figures that were interactive and capable of achieving dynamic poses while maintaining a high level of craftsmanship and attention to detail. With that vision in mind, the DLX line was born.
Our First Steps: The Debut of the DLX Line
We launched the DLX line in 2018 with our inaugural release: the groundbreaking "Transformers: Bumblebee" DLX Bumblebee. This figure set the bar for what could be achieved in the world of collectible figures. It featured an unparalleled level of articulation, meticulous paint applications, various accessories, LED lighting, and intricately detailed sculpting. The response from the collectors was overwhelmingly positive, and we knew we were on the right track.
Pushing Boundaries: The Evolution of the DLX Line
Over the past five years, we have continued to push the boundaries of what is possible with our DLX figures. We have featured more movies such as "Transformers: Revenge of the Fallen," "Transformers: The Last Knight," and the animated series "Transformers: War For Cybertron Trilogy." Each new release has allowed us to create even more detailed and lifelike representations of beloved characters. Some of our most memorable releases include:
Transformers: Bumblebee DLX Bumblebee
Transformers: Bumblebee DLX Optimus Prime
Transformers: Revenge of the Fallen DLX Jetfire
Transformers: Revenge of the Fallen DLX Optimus Prime
These products have showcased our commitment to innovation, as we've continued to refine our approach and push the limits of what can be achieved in the world of collectible figures. The DLX Jetfire and DLX Optimus Prime can be disassembled and combined together to form DLX Jetpower Optimus Prime. The innovative design was even awarded by Hasbro for "The Best Authorized Product" in China 2023.
Working with Marvel Studios: The Infinity Saga
threezero's cooperation with Marvel Studios as a Licensee has allowed us to bring some of the most iconic heroes from Marvel Studios' The Infinity Saga to the DLX series. From Tony Stark's various Iron Man suits, to Iron Spider and Black panther, threezero's figures have captured the essence of these characters in a way that has inspired fans and collectors alike. Our advanced articulation technology enables each hero figure to perform a wide range of actions, allowing collectors to recreate iconic moments from their favorite movies. Whether it's a dramatic battle scene or a heroic pose, our figures are designed with unparalleled articulation that offers endless possibilities for posing and display.
A Word for the Collectors: Our Fans and Supporters
None of our success would be possible without the support of our amazing fan base. From day one, you have embraced our vision for the DLX line and shared our passion for creating the ultimate collectible figures. We are incredibly grateful for your enthusiasm, feedback, and encouragement, which has helped us grow and improve every step of the way.
What Lies Ahead: The Future of the DLX Line
Recently, we have announced five new figures for the latest movie "Transformers: Rise of the Beasts" including Bumblebee, Optimus Prime, Optimus Primal, Mirage and Scourge.
As we look to the future, we're excited to continue expanding the DLX line with new characters, licenses, and technologies. We have many exciting projects in the works, and we can't wait to share them with you.
Happy Collecting!