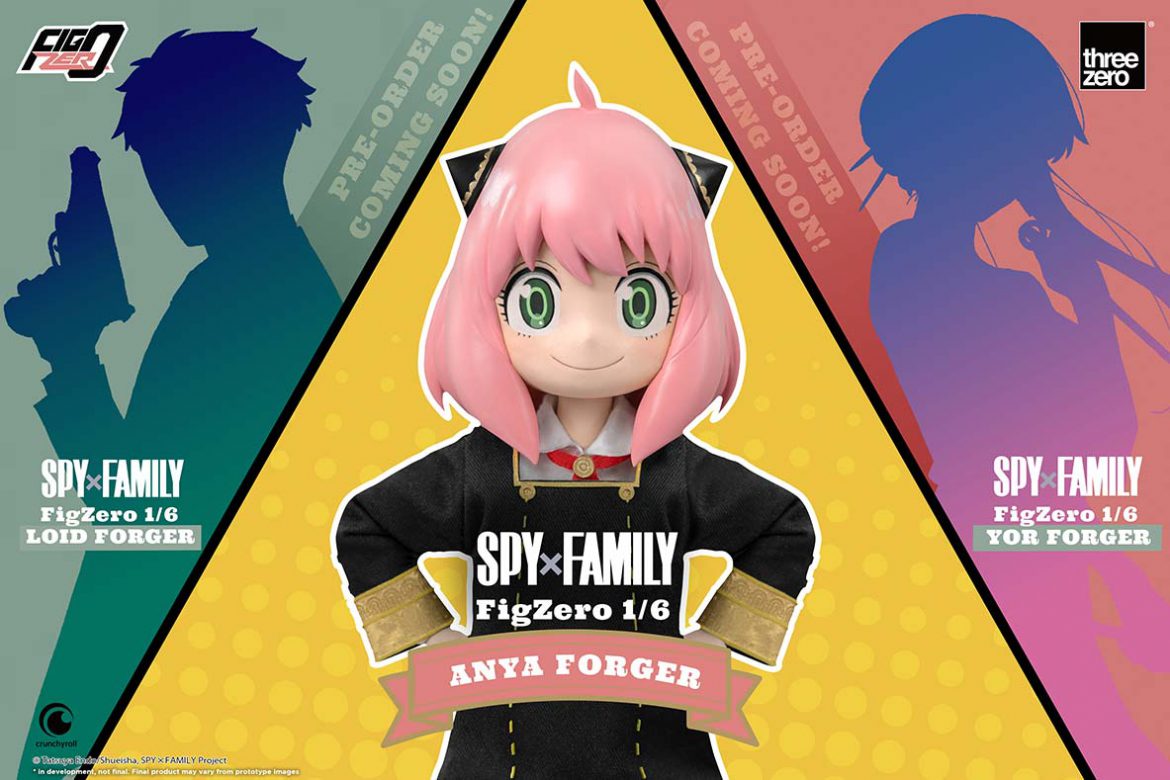 The FigZero series by threezero is set to release an exciting new line-up featuring the beloved characters of SPY×FAMILY. as fans can now look forward to collecting high-quality figures of the whole family. In this article, we will explore the unique features of these figures and share some new exciting details about Anya's new interchangeable faceplates.
Complete Your Collection with threezero's SPY×FAMILY Figures
Following 1/6 Anya Forger, threezero is proud to announce that 1/6 Yor Forger and 1/6 Loid Forger are also joining the FigZero product line! Presenting collectors with the opportunity to showcase their favorite family in stunning detail, these figures are must-haves for any die-hard fan, and they'll make excellent additions to any collection.
threezero's Unique Components: Fabric Clothing and Articulation
One of the standout features of threezero's SPY×FAMILY figures is their incredible attention to detail, particularly when it comes to character costuming and articulation. Each figure is dressed in skillfully tailored fabric clothing that reflects the characters' unique styles. Additionally, the figures boast multiple points of articulation, allowing fans to pose their favorite characters in a wide range of dynamic and expressive positions.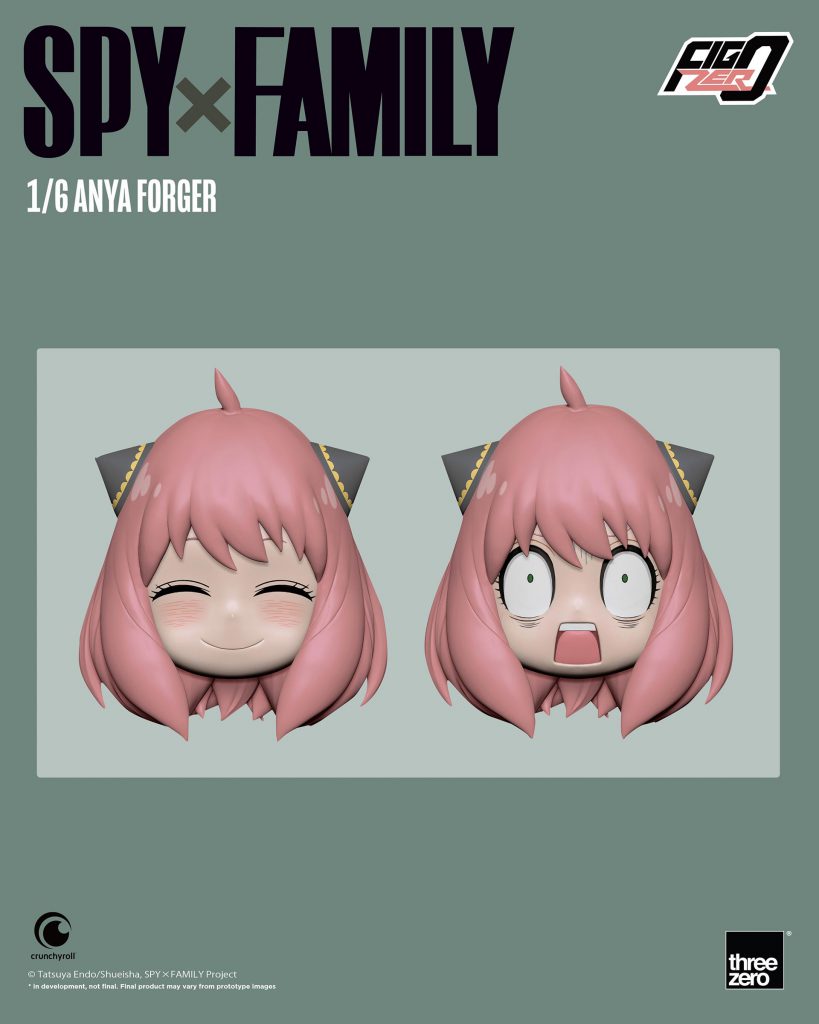 Anya's New Expressions
To our fans: We have all heard your voices! threezero is adding two brand new faceplates to the 1/6 Anya Forger figure to capture more of her facial expressions. We are proud to introduce the Shocked face and the Happy face. These interchangeable faces will allow collectors to showcase Anya in all her adorable glory, and will be included in all orders at no additional cost!
In conclusion, threezero's FigZero series is sure to delight fans as it brings beloved SPY×FAMILY characters to life. With season two of the anime and a theatrical film on the way, there's no better time to indulge in the world of SPY×FAMILY than by collecting these remarkable, high-quality figures. Don't miss out on your chance to own a piece of the action!
© Tatsuya Endo/Shueisha, SPY×FAMILY Project