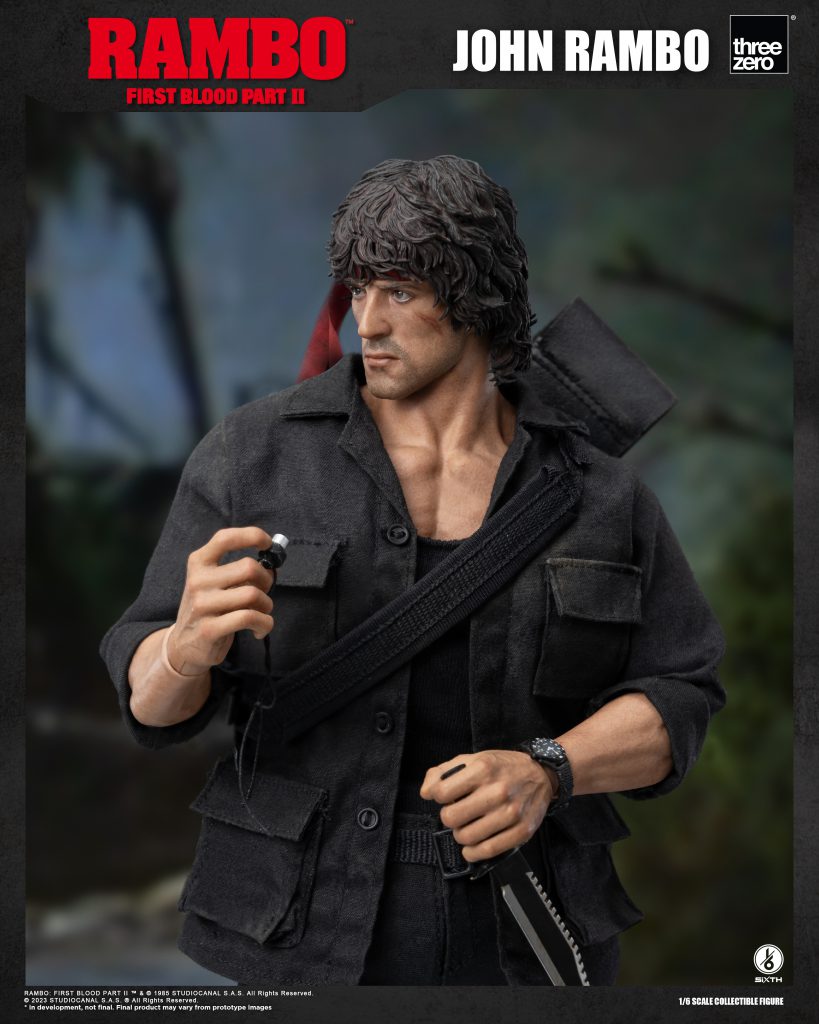 1/6 John Rambo collectible figure stands approximately 11.82 inches (about 30cm) tall. The lifelike head sculpt comes with the iconic red headband. The figure features a sturdy articulated body with multiple points of articulation and a distinct muscular physique. The clothing of the figure faithfully replicates the black-themed attire from the film, including a shirt, a tank top, and cargo pants, all made with real fabric. The costume is adorned with weathered military boots. The highlight of the figure is the belt, which conceals hidden pockets for throwing knives. The attention to detail in capturing the essence of the movie character is truly commendable, paying homage to every intricate detail from the original film.
SRP: 199.99 USD / 1,440 RMB / 1,570 HKD / 6,350 TWD / 29,600 JPY
※ In development. Final product may vary from promotional images.