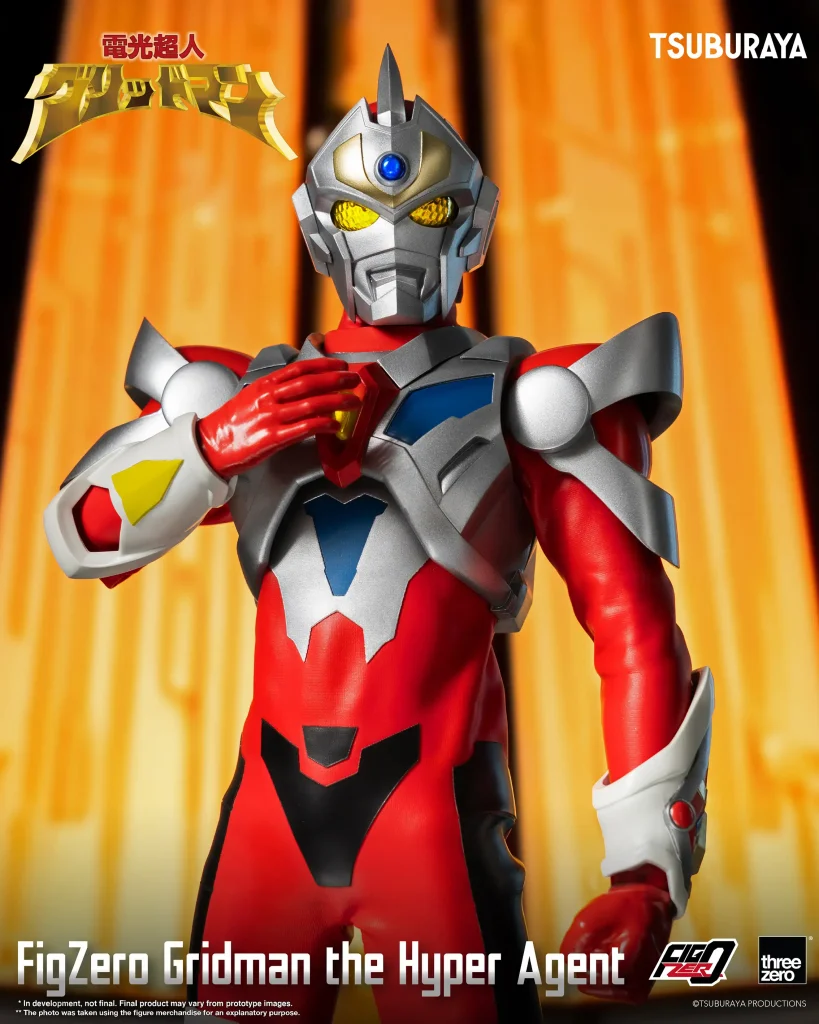 FigZero Gridman the Hyper Agent stands approximately 30cm tall (non-scale), and is a fully-articulated figure with approximately 38 points of articulation. The costume is made of a combination of fabric and plastic, featuring a unique coating to recreate the texture as seen in the TV series. The collectible figure is full of high-precision sculpted details, and LED light-up features are installed at the eyes and the chest.
SRP: 169.99 USD / 1,280 RMB / 1,340 HKD / 5,430 TWD / 25,930 JPY
※ In development. Final product may vary from promotional images.