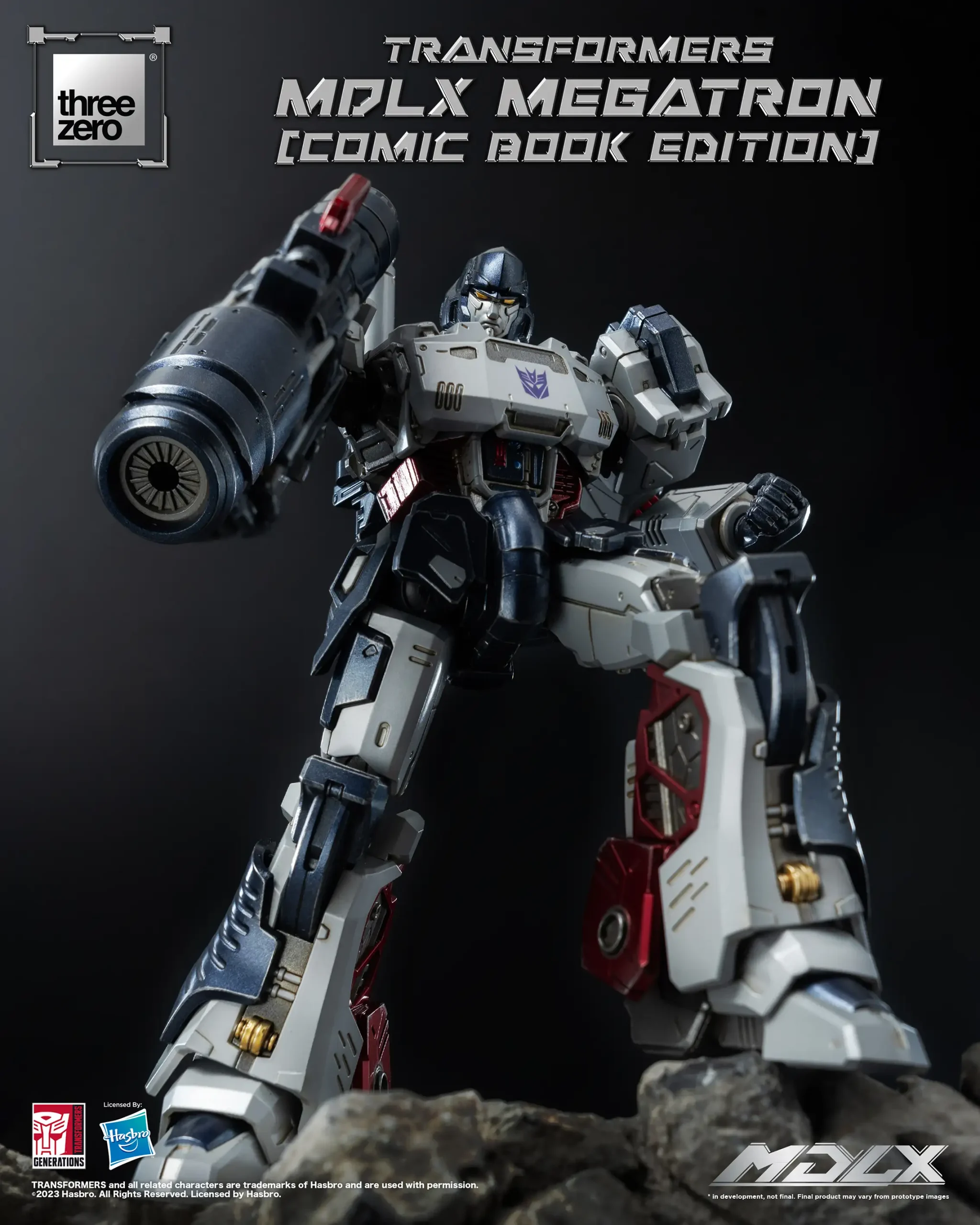 For fans worldwide, all three collectible figures will also be available for pre-order at selected regional distribution partners and the threezero Store on 24 November at 9am HKT (23 November at 9pm EDT). At threezero Store, there will be a limited number of 30 pieces of 'Transformers: Bumblebee" DLX Ultra Magnus and 50 pieces of "Transformers" MDLX Megatron (Comic Edition) available.
SRP:
DLX Ultra Magnus: 229.90 USD / 1,710 RMB / 1,810 HKD / 7,440 TWD
MDLX Megatron (Comic Book Edition): 90 USD / 670 RMB / 710 HKD / 2,920 TWD
ROBO-DOU Tekkaman Blade (Metallic Ver.): 169 USD / 1,260 RMB / 1,330 HKD / 5,470 TWD
© 2023 Hasbro & Paramount Pictures Corporation.
※ This item is available worldwide, excluding Japan
※ The DLX Ultra Magnus color variant is a special edition collectible item, and this version of the character did not appear in the Transformers: Bumblebee movie
※ In development. Final product may vary from promotional images.