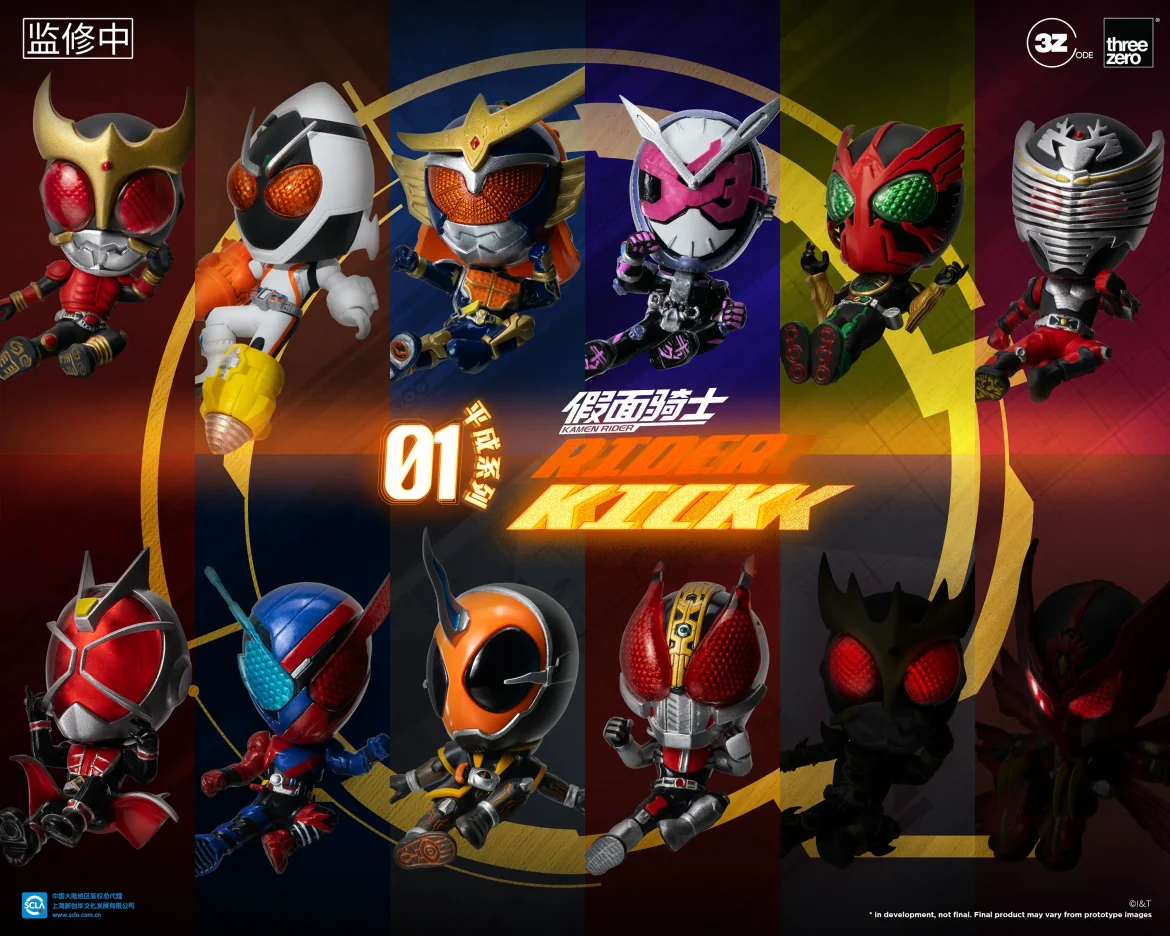 In the first wave of Kamen Rider (Heisei Series 01) Keychain Blindbox, 10 first Riders from the Heisei era will make their appearance: Kuuga, Ryuki, Den-O, OOO, Fourze, Wizard, Gaim, Ghost, Build and Zi-O. They all showcase their signature finishing move, the "Rider Kick", in their designs, with each foot imprinted with their respective Rider emblem, creating a dynamic look!
The blindbox comes in a set of 10 boxes, each containing one approximately 6cm tall chibi-style Kamen Rider. The boxes are randomly selected from a pool of 10 regular designs and 2 hidden designs. Additionally, each blind box includes a metal tag engraved with the corresponding series name and Rider emblem. An information card featuring the iconic action pose of the corresponding riders is also included.
SRP: 500 RMB (a set of 10 boxes)
※ This product is ONLY available to pre-order in mainland China.
※ In development. Final product may vary from promotional images.