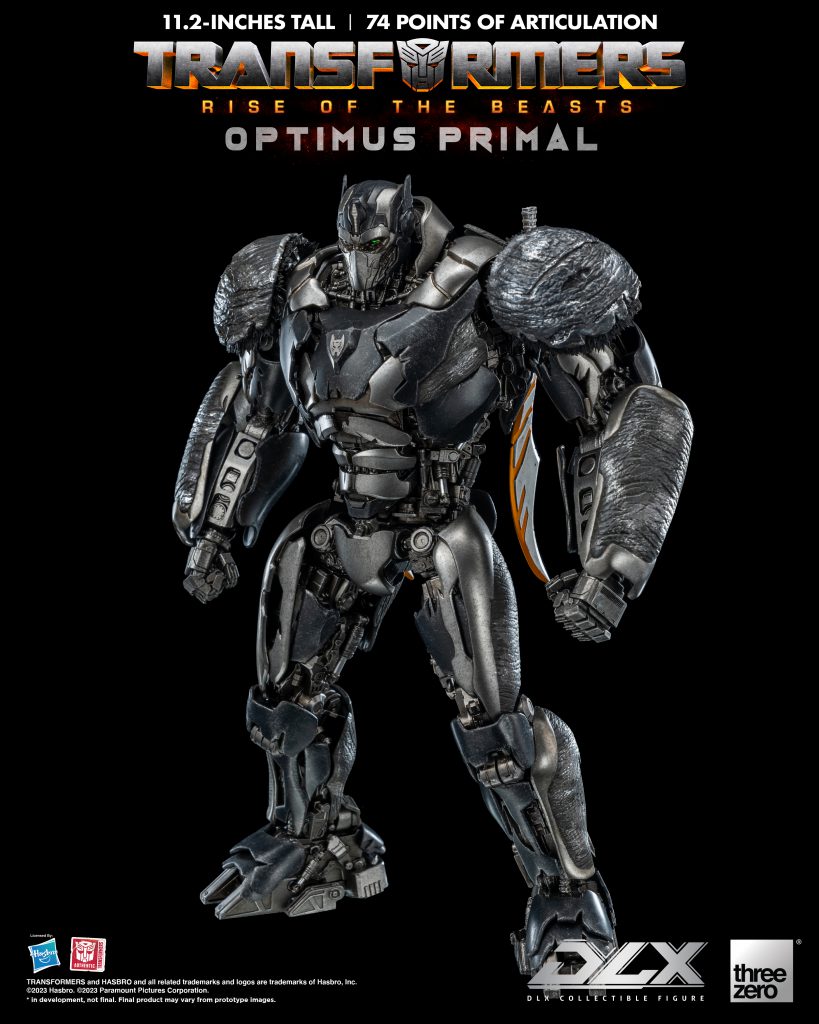 Standing at approximately 11.2″ (28.5 cm) tall, the DLX Optimus Primal figure captures the iconic leader of the Maximals straight from the film. DLX Optimus Primal takes the honor of having the most points of articulation in the DLX figure series with approximately 74 points of articulation! He contains various interlinking segments for arm, leg, and body movements, this dynamic range of poseability allows you to recreate the epic moments and battle scenes from the movie. Included with the figure are several accessories that enhance the play and display possibilities. DLX Optimus Primal comes with two Cyber Blades that can combine into a single weapon, along with a metallic chain to connect them.
SRP: 249.99 USD / 1,800 RMB / 1,970 HKD / 7,930 TWD / 36,500 JPY
※ In development. Final product may vary from promotional images.
© 2023 Hasbro & Paramount Pictures Corporation.