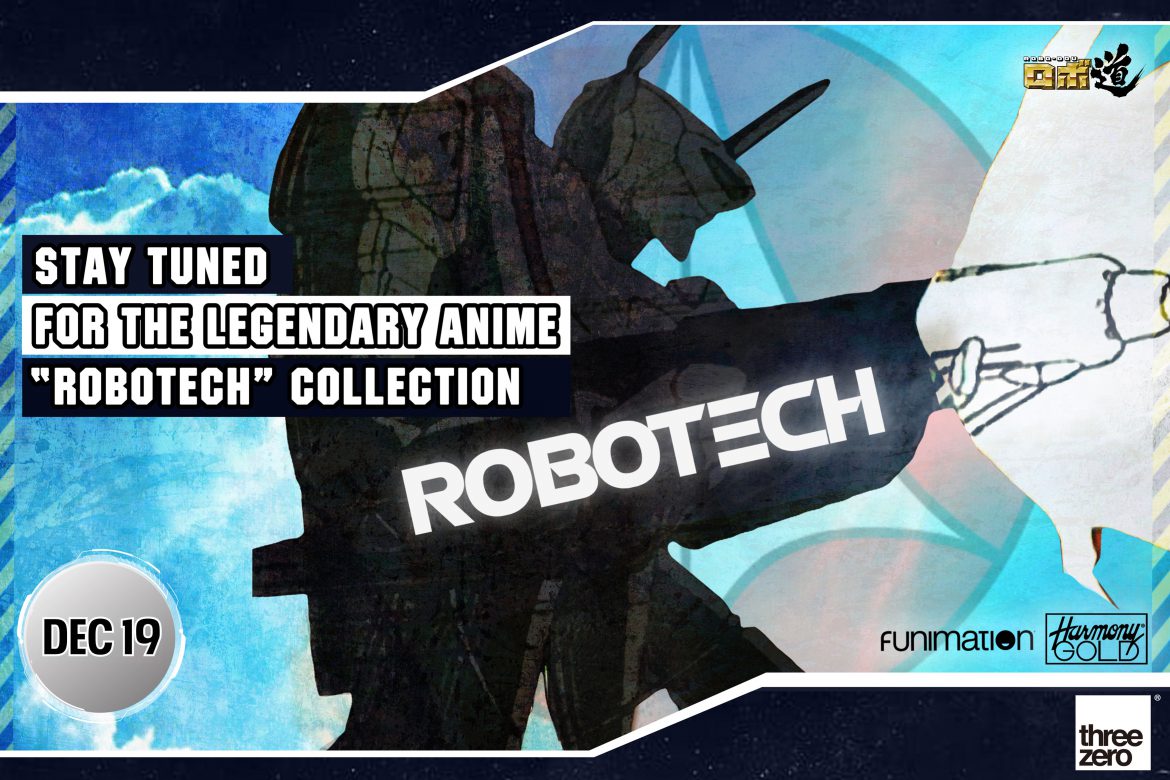 For most kids who grew up in the 80s, "Robotech" was a household name. The story starts with an alien battle fortress that has crashed on an island in the South Pacific. Mankind repairs and refits it by using the advanced "Robotechnology." Once the repaired fortress is ready to launch, the aliens who seek it discover its location. Hence, a series of wars between mankind and alien invaders is about to begin…
Long under development with Funimation and announced last month at the SDCC 2021 Special Edition Harmony Gold panel, threezero is thrilled to reveal more information about the upcoming ROBO-DOU series of projects based on mecha from the classic "Robotech" anime series, which is now available on Blu-ray and to stream from Funimation.
threezero's ROBO-DOU series has redefined robot and mecha action figures with its advanced die-cast zinc alloy interior structure and high-value materials to offer a product with high range of articulation, satisfying weight, and tactile playability!
The first release in our Robotech series will be Rick Hunter's classic white 1:72 VF-1J Veritech! The highly-detailed design will capture the appearance as seen in the original television anime series with an extremely high attention to detail that threezero is known for. The ROBO-DOU VF-1J stands approximately 20cm (7.8") tall and can be fully transformed between the three modes: Fighter mode, Battloid mode, and Guardian mode. Accessories will include multiple interchangeable hands as well as a GunPod and missiles.
With our specialized engineering, ROBO-DOU Robotech figures will be presented with the same ultra-rigid structure that ensures stable posing experience and our signature detailed paint application that threezero is known for.
This collectible is a must-have display for all Robotech fans!
*Product is available worldwide – excluding: Japan and the Crimea Region of Ukraine